Experience the Perks of FordPass™
More and more these days, technology allows us to stay connected to our cars even when we're not behind the wheel. With FordPass™ on your smartphone, you can unlock some of the best features of your Ford vehicle, access exclusive perks, and even get in touch with a team of Ford experts at a moment's notice.
What is FordPass™?
FordPass™ is an integrated ownership experience that combines an intuitive app on your smartphone with an excellent rewards program, affording you the opportunity to earn FordPass™ Reward Points for all the things you already do on a daily basis, and convert those points into perks, discounts on genuine OEM parts, complimentary certified Ford service and exclusive offers.
On top of that, FordPass™ can connect directly to compatible Ford vehicles, affording you access to features like Remote Start, Remote Lock & Unlock, and Service Reminders. It's also an easy way to take advantage of FordPass™ 24/7 Roadsiade Assistance, make payments to Ford Credit, or even locate your vehicle in a crowded parking lot. Plus, with FordPass™, you can use your app to speak to a team of expert FordGuides to get help with your vehicle and answer any questions you might have.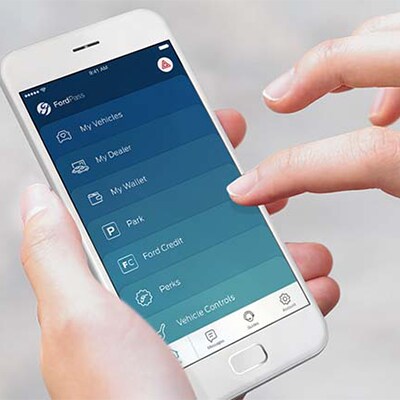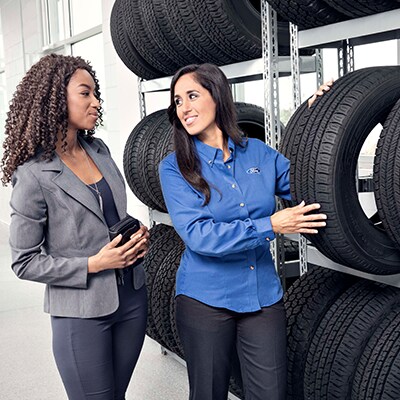 How can I take advantage of FordPass™ Rewards at Woltz & Wind Ford?
When you sign up for FordPass™, you'll start earning points for leasing and purchasing new Ford vehicles, regular maintenance visits, and even simply setting Woltz & Wind Ford as your preferred Ford dealership. Then you can use those points for service and maintenance over the years, or even put them toward the purchase of a newer Ford vehicle somewhere down the line.
How do I install the FordPass™ App?
Go to either the App Store or the Google Play Store on your compatible smartphone


Download the FordPass™ App


Open the FordPass™ App and create an account or log in when prompted


If you already have a Ford Owner Account, you can log in to the FordPass™ App using the same username and password


If you're a new enrollee, you may create a secure four-digit pin for your new account and add the VIN (Vehicle Identification Number) of your new Ford vehicle


Enjoy all the perks of FordPass™ or contact our team here at Wind & Woltz Ford to learn more about how you can benefit
Hours
Monday

9am-7pm

Tuesday

9am-7pm

Wednesday

9am-7pm

Thursday

9am-7pm

Friday

9am-6pm

Saturday

9am-5pm

Sunday

Closed