The Family of Ford Hybrid and Electric Vehicles
Ford hybrid and electric vehicles feature advanced fuel-saving technology. Whether they're operating in electric mode, gas mode or a combination of both, these vehicles optimize efficiency and simplicity. The plug-in hybrid vehicles can be recharged in under three hours using a 240-volt outlet. And now, there's an all-electric SUV in the family-meet the Mustang Mach-E.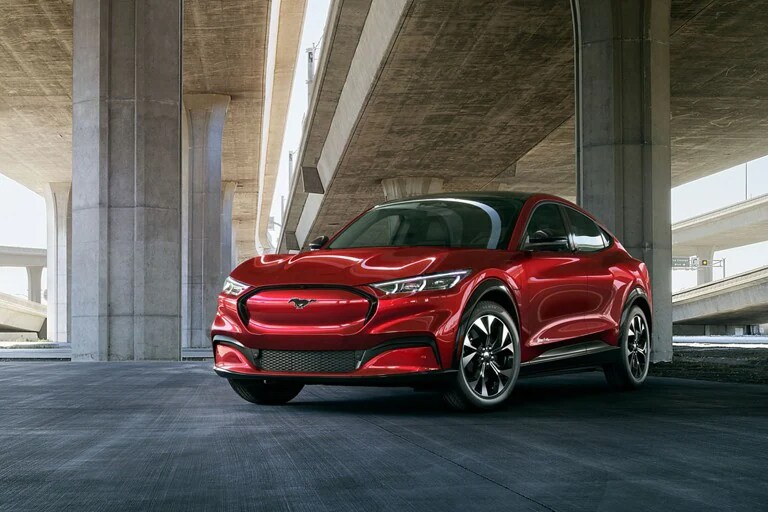 All-Electric
---
Enjoy a fully electric, future-minded experience behind the wheel. If you're longing to go gas-free, all-electric technology might be right for you.
 
Instant torque
 
zero tailpipe emissions
 
No more oil changes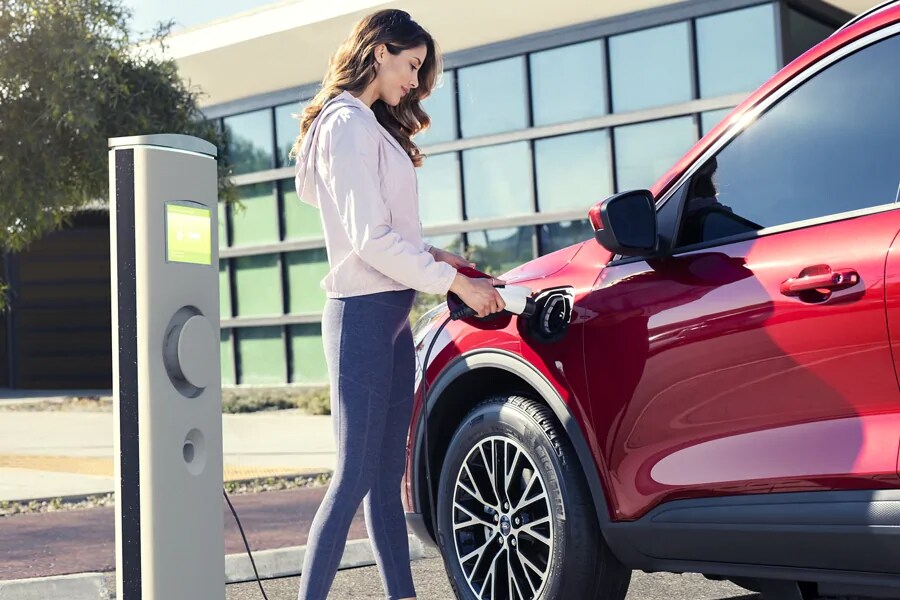 Plug-In
---
Part gas, part electric motor with plug-in capability. You have the option to drive it like an electric vehicle for short trips and a hybrid for long trips.
 
Fewer gas station stops if you plug in*
 
Lower fuel cost
 
Freedom of choice - gas or electric
*Potential benefit vs. gasoline-only engine in a comparable vehicle.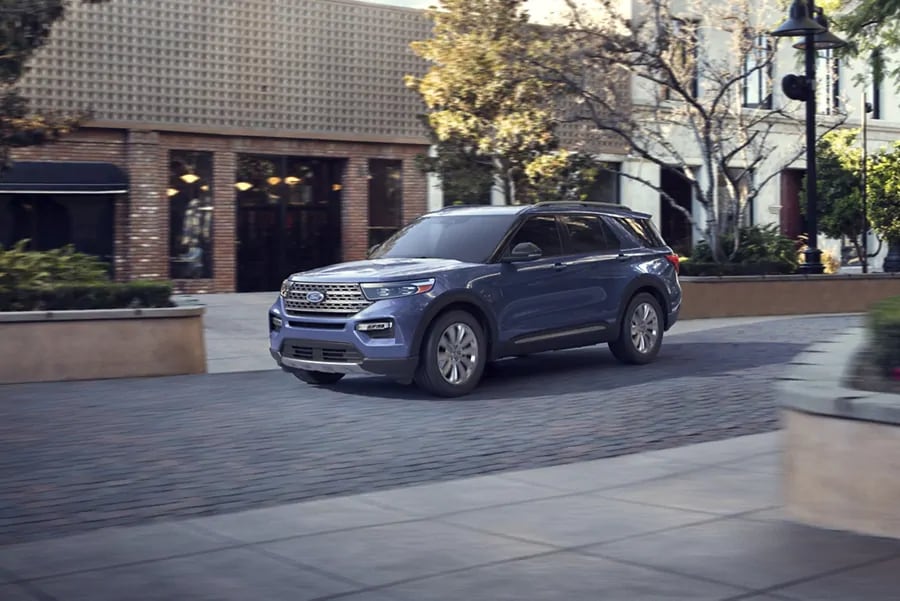 Hybrid
---
Gas Engine + battery-driven electric motor. Seamlessly switches between gas, electric or a combination of both.
 
Fewer gas station stops than with gas engines
 
Lower fuel cost*
 
Can run on just electricity or a combination of both electricity and gas
Potential benefit vs gasoline-only engine in a comparable vehicle.
Moving Forward with Electric Energy
New all-electric vehicles from Ford offer an efficient and exhilarating driving experience. The energized performance can already be seen in the Mustang Mach-E, which takes less than half a second to reach peak acceleration.* Plus, there are minimal scheduled maintenance costs, zero vehicle emissions, available tax incentives and plenty of other incentives that make for a seamless switch into electric energy. To make it even easier, Ford also offers a network of simple charging methods whether you're at home or on the road.
*Calculated via peak performance of the electric motor(s) at peak battery power. Your results may vary.
2021 Ford EV Lineup
---
All-Electric:
2021 Explorer Limited Hybrid